Adoption of ISA/IEC 62443 into Malaysian Standards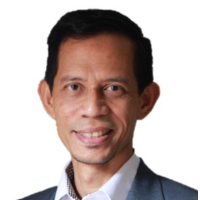 Azmi Bin Hashim
PETRONAS
ISA/IEC 62443 family of standards provide consistent language and mature controls to manage cyber risk. They complement other security frameworks and standards, such as NIST (CSF, 800-53, 800-82), by addressing the technical and operational requirements of automation and control systems.
ISA Global Cybersecurity Alliance (ISAGCA) is a cross-sector forum advocating for adoption of ISA/IEC 62443 as the automation control systems cybersecurity standard for consistently managing risk. Some members of ISA Malaysia are also members of the ISAGCA.
ISAGCA recognizes many critical infrastructure and commercial sectors depend on cyber-protected automation and control systems to achieve safe, efficient, and reliable operations. Hence ISAGCA aspires to designate and reference the ISA/IEC 62443 standard in country's law and regulatory policy.
Members of ISA Malaysia approached Malaysian Communications And Multimedia Commission (MCMC), and Department of Standards Malaysia in early 2021 to advocate adoption of ISA/IEC62443 into into Malaysian law and regulatory policy. This paper explores the journey in successfully convincing relevant authorities in Malaysian to adopt ISA/IEC 62443 as part of Malaysian Standards.